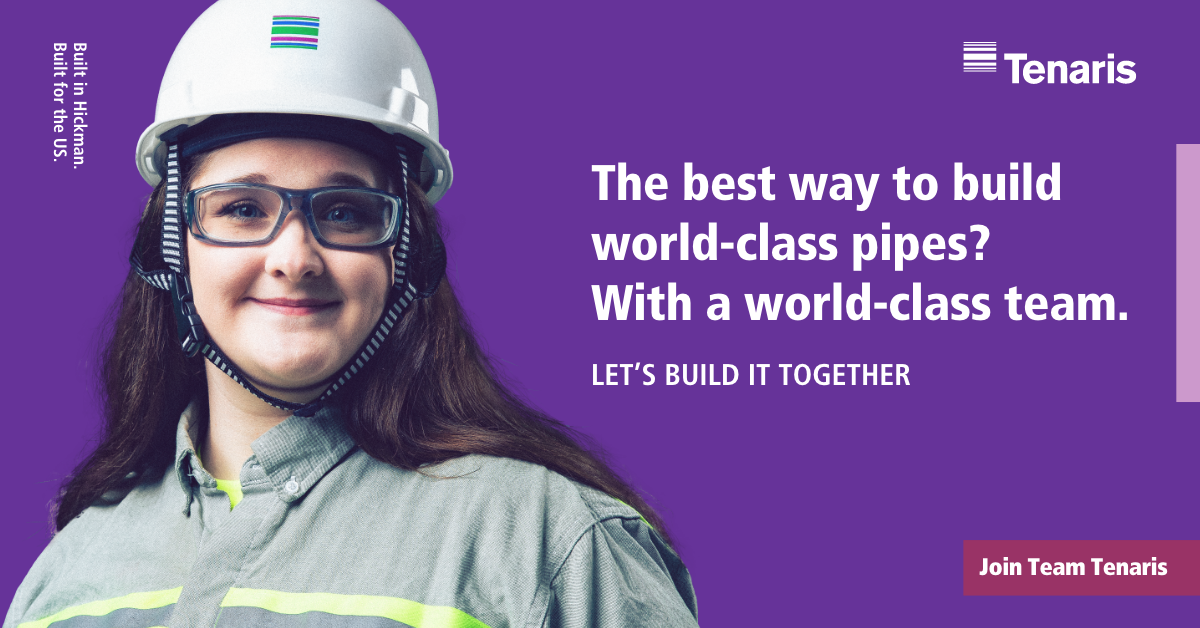 We offer competitive pay commensurate with experience and the full benefits package, including:
401(k) with a company match

Health, vision and dental insurance
Flexible spending account (FSA)
Paid time off
Parental leave
Employee assistance program
Life insurance

SIGN-ON BONUS OF $2,000

for maintenance positions and $1,500 for all other roles.
Job opportunities:
Mechanical and Electrical Maintenance positions: are responsible for installation and leveling of production machinery, diagnosing and repairing equipment deficiencies, working with hydraulic and pneumatic systems, reading and interpreting diagrams and blueprints, scheduling preventative maintenance on all equipment performing systematic analysis of problems and improvement opportunities.
Quality Inspectors and Non-Destructive Testing (NDT) Technicians: are responsible for ensuring compliance with the quality standards of Tenaris and specifications of our customers.
Production Workers: are responsible for performing tasks such as shipping, pipe movements, pipe inspections and operating production machinery in a safe and efficient manner according to applicable procedures, complying with defined quality standards.
Logistic roles: are responsible for moving pipe, unloading rail cars and loading trucks with Tenaris pipe product. Positions in heavy equipment operation and manual labor are available.
TENARIS IS HIRING in Blytheville, AR!
SIGN-ON BONUSES OF $1,500-$2,000 FOR EVERY NEW HIRE!
APPLY TODAY
**Your employment with TenarisHickman is contingent upon the successful completion of a background investigation, pre-employment medical exam and a drug-screening test.**